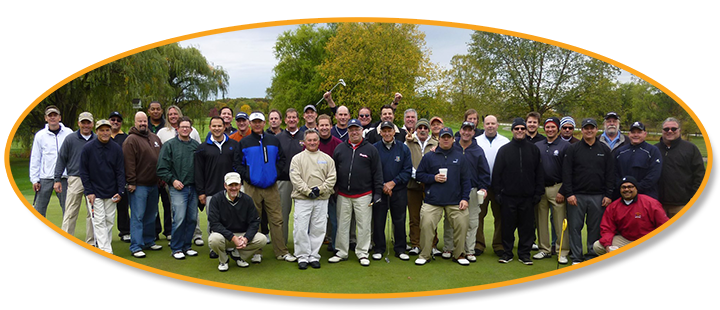 Golf League Websites
A website application that can boost participation, generate member enthusiasm and increase productivity for admin staff. Everything you need in one application to run a league, and be cost effective.
FEATURES & BENEFITS
FEATURES & BENEFITS
Increase Participation in your golf events with easy registration and payments.
Boost Participation Even More by sending targeted email reminders.
Set up a Complete Tournament by assigning players to groups, tee times, and posting results.
Boost Member Enthusiasm with player and tournament stats.
Reduce Administrative Tasks by involving players more interactively.
MEMBER SIGNUP
Apply online for membership

Pay annual dues

Register and pay for single, partner and foursome events. 

Options to pay for all or just themselves.

Payment record is created for each registered player.

Players have the option to pay online or print out an invoice and pay by mail.
MANAGE PAYMENTS & SALES
The Administration area keeps track of all membership and event payment transactions and statuses.

Administrators can manage all  payments.

Ability to email invoices to players that still need to make payments.

Sell Merchandise (Hats, Shirts, Jackets…)
EMAIL NOTICES
Administrators have the ability to email members various messages. Send out custom emails to:
All or selected members

Members based on membership status

Members registered for a specific event

Members who paid last year's dues but not this years

Members that have NOT registered for a specific event.

Match deadline reminders
and more…
MANAGE GOLF TOURNAMENTS
Start and End Play & Registration Dates

Calendar Type
(Major, Match, Weekly, Social, etc…)
Group Type
(Single, Partners, Foursome, Social, Twilight)
Score Type
(Class, Net Stroke, Stableford, Match, Skins)

Create Brackets

Easy "Drag and Drop" bracket seeding

Declare Purse Amount

Multiple Course Management
TEE TIME SCHEDULES
Pick starting time, number of tee times, and minute intervals between times, and application will create all times needed.

Ability to add or delete individual times.

Easy "Drag and Drop" tee time assigning
SCORING
Add and Edit Score Records


(Player, 

Score, 

Place, 

Money, 

Guest Status)

Ability to add scores individually or populate score records using registrants. (sometimes players show up for events without registering for them, depending on the event)

Twilight Leagues use Team and Week selections.

Event scores by Class is also available.

Print Score Cards with Stroke Equity based on Handicaps
MEMBERS AREA
Register and pay for events

Logged in members can see other members' contact info.

Choose match winners

My Profile page – Manage their own info

Contact Information

Subscribe/Unsubscribe from Mailing List

Add/Change Profile Picture

See their Event Registration History

Player Stats

Handicaps

Change Login Password
OTHER ADMIN TOOLS
Manage all of your members.

Edit Member's Contact Information

Control Member's Status

Subscribe/Unsubscribe from Mailing List

Add Member's Profile Picture

GHIN and CDGA Handicaps

Handicaps are automatically updated for all members registered with GHIN or CDGA. Scheduled running scripts will do this for you.

Use another handicap organization? Let us know and we'll figure it out.

Manage Menus and Page Content
Create Picture Slideshows for Events and Home pages
*There may be a league minimum depending on your needs.
Price does not include your own domain name.
SUBDOMAIN.golfleaguemanagement.com is free.
DAVE RODMAN
Though I am not great at the sport, I have been a golf fanatic for a long time. My day job has been designing and developing websites and website applications for various clients. I run my own company – Rodman Design & Development. A couple of years ago I was asked to build a website application to help manage some men's golf leagues in the near north suburbs of Chicago. All has gone well and I keep improving and adding functionality as I have time to. The leagues' officers find that it saves them lot's of time and is a valuable asset. The members like it because it makes it easy for them to sign up for events, and check on scores, matches and tee-times.
If you decide to use my software, you not only get a great website application — but you also get personal service from "yours truly" for support. I hope you'll consider contacting me soon for a demonstration.